Sanctuary at Saving Furry Friends
Often we rescue last chance pets that cannot be adopted for different reasons; medical, behavioral or age but they deserve that same chance at life as any other dog or cat. This is where Saving Furry Friends Sanctuary is so important.
Here, in lovely rural Virginia, on our beautiful acreage, they can live, they romp and play but most of all, they can live!
Many of these dogs require a great deal of medical care and supervision and with the help of volunteers, they receive everything they need. They are loved and nurtured. They are free to live out their lives in comfort, cared for by gentle hands and loving hearts.
Meet some of our Sanctuary Pets!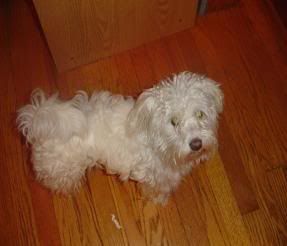 Jerry
Jerry was turned into the county pound by his owners who claimed he was viscious. Four days after he was rescued by us he came down with parvo. Thankfully he survived and is adjusting and thriving here!
He's cute, he's fuzzy but don't get your fingers too close!
Saddie~ Saddie and her sister Sara where rescued from the local county pound. Saddie will stay here with us as she has a seizure disorder. (Photo coming soon)
Suzie~ Suzie is a 9 year old beagle that came to us from the Fairhaven Mass. Animal Shelter. She was so badly mistreated that it took us 7 months to be able to hold her without her shaking. She also had 6 teeth that required surgical extraction as they were loose and/or broken. It appreared that someone had hit her in the face with an object or kicked her. Because of her fear of new people she will not be available for adoption but rather she will live out the rest of her days here with us. (Photo coming soon)
Buddy
Buddy is a 5 year old Akita/Boarder Collie mix. He was picked up by the Dartmouth Mass Animal Shelter during the blizzard of 2004. He has a tendancy to be human aggressive and therefore will also not be placed for adoption but rather live out his days here with us.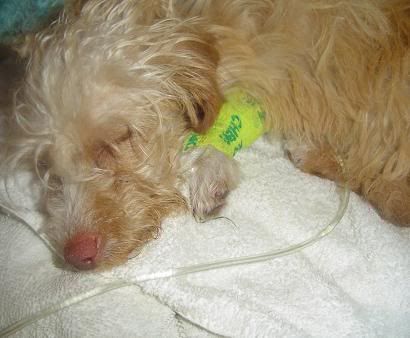 Charlie
What can we say, after nursing him back to health, from the brink of death after a severe case of parvo almost took him from us, we simply can not part with him.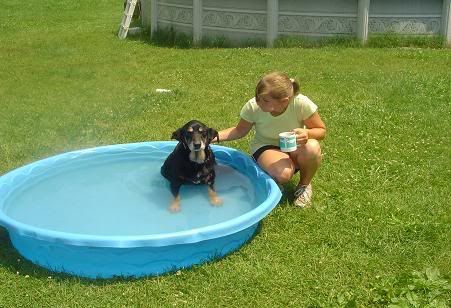 Suzie Q
Is a 8 year old shepard that was a former bait dog. She was thrown into a pitbull fighting ring in NC where both of her hind legs were both torn off. She will stay with us for the remainder of her life where she will know love and security.